Ageless Derma Moisturizing Glacial Clay Mask with Green Tea Extracts - is currently on backorder. You may still purchase now though and we'll ship as soon as more become available.
Free Shipping
Free Samples
Gift with purchase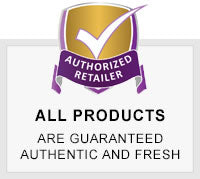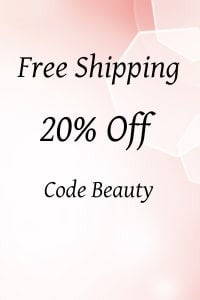 Ageless Derma Moisturizing Glacial Clay Mask with Green Tea Extracts 
Clay Mask with Green Tea Extracts
Product Description:
Ageless Derma Moisturizing Glacial Clay Mask with Green Tea Extracts is a unique facial treatment using Canadian glacial clay. It is a clay mask with green tea extracts which help fight free-radicals, improve skin tone, and clean the skin of impurities. It contains certified organic extracts such as chamomile leaf extract, green tea leaf extract, and olive leaf extract, which soothe the skin and provide moisture. 
Benefits:
This clay mask with green tea extracts will bring your skin back its youthful glow, revitalize and moisturize your face for a silky smooth complexion. The Canadian glacial clay is sourced off the coast of British Columbia, Canada. Glacial clay is natural clay which helps remove toxins in the skin from the natural minerals and nutrients found in the clay. What causes this clay to have amazing properties is from the marine phytoplankton found in it, enriching the clay with micronutrients that are wonderful and nourishing for your skin.  Environmental toxins and pollutants are constantly building up in the skin and can have a detrimental effect. Ageless Derma clay mask with green tea extract draw out impurities and leave your skin healthy and younger looking.
Skin Type:
Suitable for all skin types.
How to apply:
Apply and even layer of glacial clay mask to the entire face as desired. Leave it on the face for 15-20 minutes before washing off with warm water. A tingling sensation may occur due to the natural effects of the product. If excessive irritation should occur immediately discontinue use.
Key Ingredients:
Canadian Glacial Clay, Glycerine, Chamomile Leaf Extracts, Green Tea Leaf Extracts, Aloe Vera Leaf Juice.
Full Ingredients:
Aqua, Canadian glacial clay, glycerine, aloe barbadensis (vera) leaf juice, matricaria recutita,(chamomile) flower extract, camellia sinensis(green tea), leaf extract, olea europaea (olive) leaf extract, acrylate, copolymer, citrus aurantium dulcis (orange) oil, caprylyl, glycol, iodopropynylbutylcarbamate, phenoxyethanol.