Age Defying Face Serum Moisturizer by Dr. Mostamand for a Plump Skin - is currently on backorder. You may still purchase now though and we'll ship as soon as more become available.
Free Shipping
Free Samples
Gift with purchase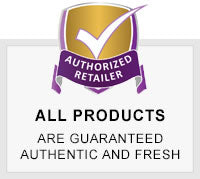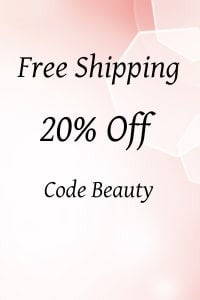 We made professional and premium skincare affordable by cutting off the middleman and passing the saving directly to the consumer. Healthy Skin is a Glowing Skin.
Ageless Derma Age-Defying Face Serum Moisturizer
Product Description:
Age-Defying Face Serum works as an ultra-hydrating skin care treatment, providing softer, smoother, healthier-looking skin. It contains hyaluronic acid and glycerine which are both emollients that attract and bind moisture to the skin. It improves the appearance of fine lines, skin texture and uneven skin tone.
Ageless Derma Age Face Serum is an advanced formula that works well to revitalize aging skin and provides long lasting moisture to the epidermis by attracting binding to the skin, ensuring it stays supple and youthful. This light-weight formula is the ultimate combination of nourishing and hydrating ingredients to keep the signs of aging skin at bay and will leave you with youthful, glowing skin.
The ingredients found in Ageless Derma Age-Defying Face Serum Moisturizer will provide you with a top-quality product that will not disappoint.
Benefits:
Because Ageless Derma Face Serum is a light-weight, it will keep the skin feeling hydrated all day without leaving a greasy residue. It is gentle enough for sensitive skin and may improve moisture to dry skin. It provides nourishment to damaged skin, or skin showing signs of aging. It's an ultra-hydrating moisturizer that will target fine lines, and leave your skin feeling silky smooth. It can be used as a primer under make-up and will keep the skin hydrated without causing smudges.
Skin Type:
Suitable for all skin types. It's especially good for skin showing signs of aging.

How to Apply:

Apply a small amount of serum after cleansing on to the face and neck. Massaging it gently into the skin using upward strokes with the fingertips. Use twice a day, morning and night after cleansing.
Key Ingredients:
Hyaluronate acid

Ingredients:

Aqua, Cetearyl Olivate, Sorbitan Olivate, Cetearyl Alcohol, Glycerine, Octyl Palmitate, caprylic/capric triglyceride and teprenone (Renovage®) Palmitoyl Pentapeptide-4 (Matrixyl®), Dimethicone, Sodium Hyaluronate, xylitol, Boron Nitride, Sclerotium Gum,citrus Aurantium Dulcis (orange) fragrance, phenoxyethanol, caprylyl glycol, potassium sorbate.
Save
Save
Save
Save
Save