Z. Bigatti Re-Storation Eye Return 0.5oz - is currently on backorder. You may still purchase now though and we'll ship as soon as more become available.
Free Shipping
Free Samples
Gift with purchase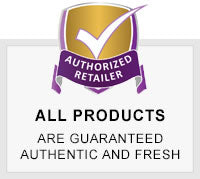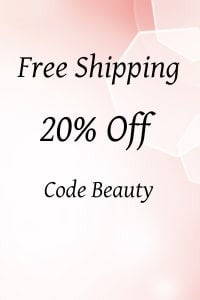 Z. Bigatti Re-Storation Eye Return

ZBigatti Labs has done it again, bringing us a luxurious and effective all-in-one eye cream and treatment. Z. Bigatti Re-Storation Eye Return is designed to address the issues concerning the very delicate and sensitive skin surrounding the eye area. Eye Return conditions, nourishes, soothes and smoothes this specially targeted area. It is best suited for Mature skin, Normal skin, Combination skin, Oily skin, and is gentle enough for sensitive skin and acne prone skin types. It is most recommended for use by women. Z. Bigatti Re-Storation Age-Defying Eye Cream, Eye Return can be used with sunscreen. The product contains naturally-sourced botanicals and can discolor if not kept tightly closed. It is recommended to use Eye Return both morning and evening. The product is used and recommended by many skin care experts around the world.

ZBigatti Re-Storation Eye Return, reduces the appearance of crow's feet, fine lines, wrinkles and under-eye area puffiness, while deeply hydrating, continuously moisturizing and soothing this delicate and extremely sensitive skin area. Firms skin under and around the eyes. Eye Return is so gentle on the periorbital area. Sensitive skin will love it. The Eye Cream firms the skin and dramatically lessens the visible aging signs by smoothing the fine lines.

ZBigatti Re-Storation Eye Return  contains potent antioxidants and vitamins that work together to help get the job done. Eye Return combats the visible signs of aging. Use of Re-Storation Age-Defying Eye Cream, Eye Return will reverse and prevent damage caused by environmental stressors and free-radicals.

Z.Bigatti Re-Storation Age-Defying Eye Cream, Eye Return impressive ingredients list includes many natural botanicals that collaborate to revitalize, refresh and rejuvenate the skin in the periorbital area.  Citrus oil extract is included to smooth and even the tone of the skin. Dandelion oil extract, Ginseng oil, and Lemongrass oil extract join forces to condition, revive, regenerate and tone. While the Kelp extract smoothes and softens the skin. Rosehips essence and Watercress essence revive, energize and cleanse. This ultimate therapeutic skin product will leave skin perfectly toned and conditioned for make-up application.



How To Use: Apply Eye Return to the upper and lower eyelids in a gentle dabbing motion- as well as crows feet and area to cheekbone morning and evening.

Key Ingredients: Cyclic Hydroxy, Hyaluronic Acid, Panthenol, Grape Seed and Green Tea Extracts, Multiple Botanical Extracts, Superoxide Dismutase, Vitamins A, E, B2, B3, B9, B12, and F

Warning: For external use only. Avoid contact with eyes. If contact occurs, rinse thoroughly with water. Discontinue use if signs of irritation or rash develop. If irritation or rash persists, consult a health care professional. Keep out of reach of children.

Color of product may change with time due to natural ingredients.