Quintessence Q-Sunshade SPF30+ Medium 1.7oz - is currently on backorder. You may still purchase now though and we'll ship as soon as more become available.
Free Shipping
Free Samples
Gift with purchase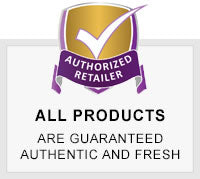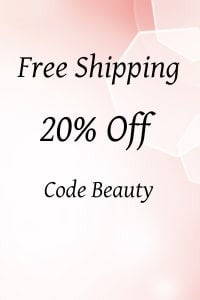 Quintessence Q-Sunshade SPF30+ Medium 1.7oz

Q-SunShade™ SPF 30+ Sunscreen is the perfect combination of broad-spectrum sun protection, color, and moisture with all the benefits of vitamins and antioxidants to help protect and restore the skin from the damage of Ultraviolet Light.
Scientific Studies have demonstrated that Green Tea Polyphenols afford significant protection against sun damage, UV induced immunosuppression and skin cancer. In human volunteers, application of Green Tea extracts resulted in inhibition of acute UV-induced erythema (sunburn) and inhibited the influx of inflammatory cells. They also reduced the DNA damage from UV radiation exposure and show multiple chemo-preventative activities.
Q-SunShade™ SPF 30+ can be safely used immediately following any non-surgical procedure The need for both SPF and UVA protection in combination with the use of IPL, Laser treatments, Microdermabrasion, and chemical peels is critical.
This Product combines the benefits of:
SPF 30+ Zinc Oxide (Z-Cote®) Broad .Spectrum UVA/UVB Protection
PA+++ UVA Protection Rating (Highest level of UVA protection under the most widely used international test method for determination of UVA protection.)
4 convenient shades Light/Medium/Dark/Ebony & also regular Untinted to blend with all skin types.
Advanced technology allows for maximum SPF protection with only about half of the sunscreen active ingredients of comparable products, providing for a lighter, more natural formulation, with less chance of irritation of sensitive skin.
Green Tea, a powerful antioxidant beneficial for protecting from & promoting repair of UV radiation induced skin damage.
Vitamins D&E to enhance the skin's ability to heal & support healthy skin tone.
Useful as Post Treatment Concealer, Bronzer, or Foundation.Non-Comedogenic, Non-Migrating, Water-resistant

Directions:
Apply evenly to all exposed areas, prior to going outdoors. Re-aaply every 80 minutes after sweating, prolonged swimming or towel drying.

Ingredients:
Active Ingredients: Zinc Oxide 3%, Octinoxate 3%
Other Ingredients: Deionized Water, Octyl Stearate, Isocetyl Stearate, Sweet Almond (Prunus Amygdalis Dulcis) Oil, Cetyl Dimethicone Copolyol, Green Tea Extract (Camelia Olefera), Silica, Aloe Barbadensis Extract, Hydrogenated Castor Oil, Tocopheryl Acetate (Vitamin E), Cyclomethicone, Caramel, Hexyl Laurate, Bentonite, Melanin, Ergosterol (Vitamin D), DMDM Hydantoin, Sodium Chloride, May contain Iron Oxides & Titanium Dioxide.