Vitamins Enriched Firming Serum by Dr. Mostamand - is currently on backorder. You may still purchase now though and we'll ship as soon as more become available.
Free Shipping
Free Samples
Gift with purchase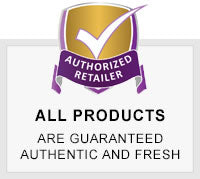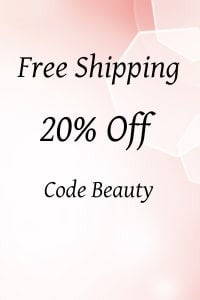 Organic Firming Serum With Vitamin A, C, and B5 to Keep your Skin Healthy and Youthful. Healthy skin is glowing skin. We made professional and premium skincare affordable by cutting out the middleman and passing the saving directly to the consumer.
This velvety-soft Aloe Vera-based serum hydrates and nourishes your skin to the fullest by giving it an efficiently natural anti-aging approach.
It features a powerful blend of organic and skin-loving ingredients that perfectly conditions the skin. As you let This facial firming serum take care of your skin, you can also take pleasure in its luxuriously delicate rose scent for a much relaxing skincare routine.
Benefits
Made with organic ingredients
Vegan, Paraben-free, Cruelty-free

Significantly reduces the appearance of wrinkles

Features powerful antioxidants.

Provides superior hydration for softer, smoother skin.

Brightens up the complexion with Vitamin C.

Lifts tighten, and tones the look of the saggy neck skin.
How to Use
After cleansing and toning, take an appropriate amount of facial firming serum and warm it between your hands. Spread evenly and gently massage it all over the face and neck. Use circular and upward motions while massaging your face and avoid tugging the skin with a heavy hand. Wait for around 5 minutes to let the Vitamin Enriched Firming Facial Serum be fully absorbed deep into the skin. This serum can be used in the morning and in the evening.
Key Ingredients
DMAE - Effective in minimizing wrinkles and fine lines and firming sagging skin. It enhances hydration and is often used along with other vitamins.

CoQ10 in Ageless Derma facial firming serum repairs skin damaged by the sun. It increases the firmness of the skin and smoothes the texture.

Alpha Lipoic Acid – it is effective in decreasing the visible signs of aging like fine lines and wrinkles. It also improves the texture of the skin by inhibiting the cross-linking of proteins that cause wrinkles and harden the arteries.

Vitamin C in our facial firming serum has potent antioxidant properties.
Ingredients
Rose Flower Water, Organic Aloe Leaf Juice, Propylene Glycol, Glycerin, DMAE Bitartrate, Emulsifying Wax, Meadowfoam Seed Oil, Vitamin E, Sunflower Seed Oil, Vitamin C Ester, Phenoxyethanol, Organic Sugar Cane Extract, Organic Bilberry Fruit Extract, Organic Sugar Maple Extract, Organic Orange Peel Extract, Organic Lemon Peel Extract, Organic Cranberry Fruit Extract, Carrot Seed Oil, Provitamin A, Vitamin A Ester, Coenzyme Q10, Alpha Lipoic Acid, Provitamin B5, Vitamin B3, Lecithin, Organic Alcohol, Xanthan Gum, Tetrasodium Glutamate Diacetate, Rose Geranium Organic Essential Oil, Lavender Organic Essential Oil