DermTec Vitamin C Serum 1oz - is currently on backorder. You may still purchase now though and we'll ship as soon as more become available.
Free Shipping
Free Samples
Gift with purchase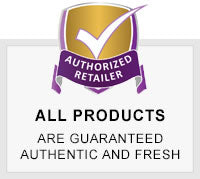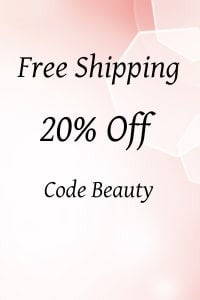 Vitamin C Serum
L-Ascorbic Acid, Resveratrol and Hyaluronic Acid

Advanced New Technology with Vitamin C, Resveratrol & Hyaluronic Acid
Special silicone delivery system
20% Vitamin C (L-Ascorbic Acid). Powerful Antioxidant
Resveratrol is a super antioxidant from skin of red wine grapes
Hyaluronic Acid has the ability to hold 1000 times its weight in water
Intense moisture and hydration for skin cells
Helps reduce the premature signs of aging, soften fine lines and wrinkles
Improves the skin for a more youthful, healthy skin
Paraben Free Formula
Description: Vitamin C Serum is an Antioxidant treatment formula that contains 20% Vitamin C (L-Ascorbic Acid), Resveratrol and Hyaluronic Acid. These powerful ingredients are formulated in a special silicone delivery system for maximum delivery and to increase the stability of the Vitamin C. To enhance the formula we added Tuscan Blood Orange Oil. This paraben free formula is excellent for all skin types.
Vitamin C is a powerful antioxidant. Helps to reduce the appearance of fine lines and wrinkles by promoting the collagen production in the skin. It also has anti-aging benefits, protects skin from sun damage, improves hydration and moisture, reduces skin discoloration and helps to keep the skin younger looking. Vitamin C skin care products should be placed away from direct sunlight and in a cool storage. It is best to keep in the refrigerator to prevent oxidation.
Resveratrol is a potent antioxidant found in the skin of red wine grapes. It has many anti-aging benefits. Protects skin from damage and free radicals, anti-inflammatory properties, increases collagen levels and moisture, maintains healthy skin cells.

Hyaluronic Acid is an anti-aging ingredient that improves the appearance of fine lines and wrinkles by super moisturizing the skin. It boost elasticity, repairs tissue and hydrates the skin.
Directions:  Apply to clean skin twice daily (AM & PM), or use as directed by your physician or skin care specialist. Desired results are achieved with consistent use of this product.
CAUTION:  FOR EXTERNAL USE ONLY. Keep out of reach of children. Avoid contact with eyes.  If irritation develops discontinue use and consult your physician.
Ingredients: Glycerin, Purified Water, L-Ascorbic Acid, Propylene Glycol, PEG-8 Dimethicone, Aloe Extract, Sodium Hyaluronate, Blood Orange Oil, Phenoxyethanol, Ethylhexylglycerin, Resveratrol.