Ageless Derma Mineral Mist 4oz - is currently on backorder. You may still purchase now though and we'll ship as soon as more become available.
Free Shipping
Free Samples
Gift with purchase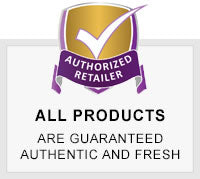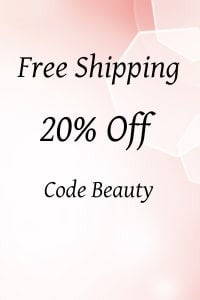 Ageless Derma Mineral Mist 4oz
Ageless Derma Mineral Mist

The versatile Ageless Derma Mineral Mist is an essential for your mineral cosmetics collection. It is an ideal mineral makeup accessory for use to make loose foundation into liquid foundation. This mineral make-up accent can also be used to set your mineral make up.

The Ageless Derma Mineral Mist is a great minerals makeup accessory to refresh your makeup at any time. It is available in two sizes: the 4 ounce size great for home use and the .4 ounce size that is convenient for your purse or for travel so you have this mineral makeup accessory available all the time.
The Ageless Derma Mineral Cosmetic Mist 4 Oz. is a refreshing mist that sets mineral cosmetic makeup and keeps it in place until the user is ready to remove it before bedtime.  This mist not only sets makeup, but it is also a reviving pick-me-up that can be applied anytime throughout the day.  This natural mineral cosmetic mist has another purpose aside from refreshing the face and setting makeup.  It can be combined with dry, loose foundation makeup in order to create a liquid foundation.  Loose mineral cosmetic powder can be mixed with a few spritzes of Ageless Derma Mineral Mist to create liquid foundation, which can then be applied with a special Ageless Derma Pink Flocked Sponge to achieve superior, flawless coverage. 

None of the Ageless Derma mineral cosmetic products contain parabens or oils.  They do, however, contain anti-inflammatory ingredients, vitamins A and E, green tea extracts and 100% pure and natural minerals of the earth.  The mineral cosmetic products from Ageless Derma contain minerals such as boron nitride, titanium dioxide or zinc oxide, for maximum protection from the sun's rays and for light-reflecting properties.  The calming lavender aromatherapy in the Ageless Derma mineral cosmetic line is soothing, refreshing, and light.

Rachel Goodyear, the Esthetician at AgelessDerma.com, says, "This Mineral Mist perfects the user's complexion in just a few seconds!  It sets the makeup in place and gives the face a dewy, moisturized, and more youthful look."
Directions: 

          Apply makeup then spritz Mineral Mist to set or use to refresh any time.
Ingredients:  Distilled Water Infused with Lavender, Sandalwood, Geranium, Ylang Ylang, Patchouli, Rosemary, Sage, Cedarwood, Palmarose, Green Tea and Grape Tree Extract