Baked Mineral Blush with Vitamin, Antioxidants and Botanical Extracts - is currently on backorder. You may still purchase now though and we'll ship as soon as more become available.
Free Shipping
Free Samples
Gift with purchase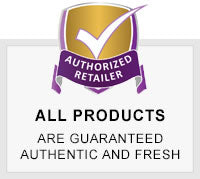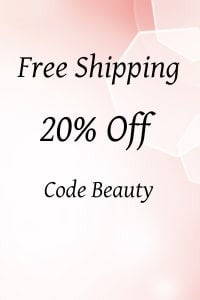 Healthy Radiant Glow with Baked Natural Mineral Blush. It
 Makes You look like You are Glowing from Within. Healthy Skin is A Glowing Skin.
Experience the ultimate healthy and flawless skin with Ageless Derma Baked Mineral Foundation. This exceptional foundation enhances your natural beauty and offers a range of benefits that cater to your specific skin needs.
With its vegan, gluten-free, paraben-free, and cruelty-free formula, Ageless Derma Baked Mineral Foundation is a guilt-free choice for those who prioritize their skin's health and well-being. This foundation is crafted using high-quality ingredients that are carefully selected to nourish and protect your skin.
Handcrafted in Italy, each compact of Ageless Derma Baked Mineral Foundation undergoes a meticulous 24-hour baking process on Terracotta tiles. This unique method ensures the perfect balance of pigments and minerals, resulting in a foundation that provides a healthy, radiant glow. The hand-finishing process guarantees an effortless and seamless application that effortlessly blends with your skin tone.
Our Baked Mineral Blush is specifically formulated to deliver a youthful, natural-looking glow to all types of skin. It does not contain any artificial additives which are why we highly recommend it to those who have sensitive skin as well.
Unlike traditional foundations, Ageless Derma Baked Mineral Foundation doesn't leave your skin powdery or cakey. It has a lightweight texture that allows your skin to breathe, preventing a heavy or suffocating feeling. The foundation's advanced light-refracting technology adjusts to your skin tone, delivering an even complexion and a smooth, matte finish.
Ageless Derma understands the needs of aging and mature skin. That's why their baked foundation is designed to be gentle and non-irritating, making it an ideal choice for those with fine lines and wrinkles. It doesn't settle into creases or emphasize signs of aging, giving you a youthful appearance.
The foundation is enriched with nourishing ingredients like Jojoba Seed Oil, Lavender Flower Extract, Green Tea Extract, and Rosemary Leaf Extract. These natural extracts provide additional benefits, including hydration, antioxidant protection, and soothing properties.
Ingredients
Mica, Sericite Mica, Simmondsia Chinensis (Jojoba) Seed Oil Carthamus Tinctorius (Safflower) Seed Oil, Lavandula Angustifolia (Lavender) Extract, Thymus Vulgaris (Thyme) Extract, Camellia Sinensis (Green Tea) Extract, Tocopheryl Acetate, Rosemarinus Officinalis (Rosemary) Leaf Extract, Iron Oxides