Quintessence Skin Science Purifying Cleanser 6.75oz - is currently on backorder. You may still purchase now though and we'll ship as soon as more become available.
Free Shipping
Free Samples
Gift with purchase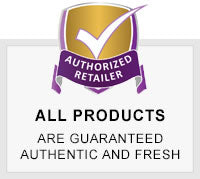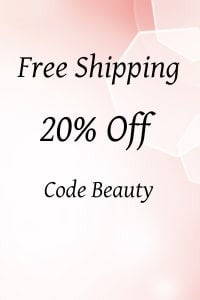 QUINTESSENCE SKIN SCIENCE PURIFYING CLEANSER 6.75ozIis a refreshing daily cleanser that deep-cleans the skin and pores removing impurities including makeup, dirt and surface oils. This unique formula also gently prepares the skin for advanced treatments with other Quintessence Skin Science products without stripping the skin of precious moisture.

It is a detergent-free, lipid-free formulation that is non-irritating to sensitive skin. It contains the phyto-effective natural ingredients: Aloe Vera, Cucumber Extract and Bisabolol (a counter irritant found in chamomile). It also contains the antioxidants, vitamins A and E, providing increased protection for your skin. These ingredients work synergistically, helping to optimize the benefits of the Clarifying Under-Eye Serum Capsules and Serum C. The Purifying Cleansers gentle soothing properties also make it ideal for use immediately after glycolic or other chemical peels, cosmetic surgeries, microdermabrasion and non-ablative laser treatments.

Application: Squeeze a small amount onto a wet sponge, face cloth or hands. Work into a lather, then gently massage onto face and neck for sixty seconds. Rinse with water.

INGREDIENTS: Deionized Water, Aloe Vera Gel, Peg 20 Methyl Glucose Sesquistearate, Glycerin, Lauroamphodiacetate, Sodium Trideceth Sulfate, Cucumber Extract, Retinol Palmitate (Vitamin A), Tocopheryl Acetate (Vitamin E), Bisabolol, Sodium Chloride, Xanthan Gum, Hexylene Glycol, Imidazolidinyl Urea, Methylparaben, Propylparaben, Disodium EDTA


Aloe Vera:
The virtues of the Aloe Vera plant have been recorded by many great civilizations, from those of Persia and Egypt in the Middle East, Greece and Italy in Europe, to India, Japan and the Asian continent. Topically, it has been proven to counteract wrinkling of the skin, scarring, etc. It is very beneficial on burned, sunburned and environmentally exposed skin and also after laser treatments, dermabrasion or chemical peels. Scientific studies show that it stimulates cellular regeneration and also has been shown to have: astringent, emollient, antifungal, antibacterial and antiviral properties.

Bisabolol :
(alpha-Bisabolol ) is the naturally occurring main active component of chamomile (Matricaria chamomilla), which has been used in traditional medicine in Europe for hundreds of years. The action of Bisabolol in the skin is very well documented. The most important effects of Bisabolol are:


Anti-inflammatory

Wound-healing

Anti-bacterial

Anti-mycotic




Bisabolol is therefore perfectly suited for use in all kinds of products for sensitive skin and skin recuperating from procedures such as surgeries, laser resurfacing, dermabrasion or chemical peels.