Quintessence Serum C Antioxidant & Firming Drops 1oz - is currently on backorder. You may still purchase now though and we'll ship as soon as more become available.
Free Shipping
Free Samples
Gift with purchase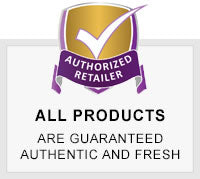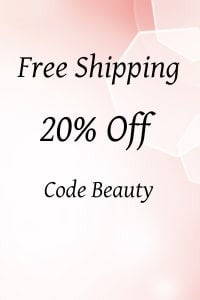 Quintessence Serum C Antioxidant & Firming Drops

Quintessence Serum C Antioxidant & Firming Drops are a delicate topical serum designed to improve skin tone and elasticity. The serum will reduce the appearance of enlarged pores. This non-irritating and gentle serum is suitable for all skin types. It will aid and heal problematic skin conditions. It is suitable for use with your favorite moisturizer and can be used on face, neck, hands and chest. It can be added to body moisturizer as well. Use of the product promotes glowing skin.

Quintessence Serum C Antioxidant & Firming Drops will visibly diminish the appearance of fine lines and wrinkles. The serum gets down to business by balancing out uneven skin tones and corrects hyperpigmentation. It is luminous and effective. Use of the serum will restore the natural moisture levels to your skin. Healthy skin is promoted through the stimulation of cellular renewal thereby improving tone and elasticity. Healthy skin is happy skin. Fine lines and wrinkles will be minimized as well.

Quintessence Serum C Antioxidant & Firming Drops provide protection against UV light radiation induced free radical damage and UV light-induced immunosuppression. Inflammation and erythema (or redness of the skin) is considerably reduced when including this serum in your skincare regime.

This Vitamin C serum penetrates, is non-irritating, doesn't cause breakouts containing a Vitamin C (12%) and Cucumber Extract (28.1%) compound. Both ingredients work in synergy to improve skin tone, elasticity and a reduction in the appearance of pores.

Quintessence Skin Science was founded in 1998 in association with a group of prominent dermatologists affiliated with the University of Miami. Their product lines are dedicated to the development of quality products backed by science. The founders are passionate about providing the means to attain beautiful and healthy skin at any age, regain the natural glow of youth, and reverse the assaults of time, the sun and environmental damage. 


Directions:
Apply a few droplets to the face, neck, hands and chest. Allow Serum C to penetrate the skin for a few minutes before applying any other products or make-up.
For the body: mix Serum C with your favorite body lotion and apply.

Ingredients:
12% L-Ascorbic Acid, Glycerin, Cucumber Extract, Deionized Water, Propylene Glycol, Phenoxyethanol, Triethanolamine.