Baked Mineral Eye Shadow Trio with Vitamin & Green Tea - is currently on backorder. You may still purchase now though and we'll ship as soon as more become available.
Free Shipping
Free Samples
Gift with purchase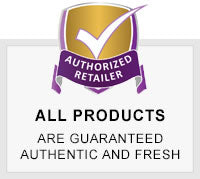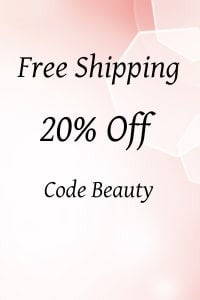 Indulge Yourself into a Melody of Silky and Creamy Natural Mineral Eye Shadow Colors. 
Vegan-Gluten Free-Paraben Free-Cruelty Free.
Make your eyes youthful and expressive with Ageless Derma Baked Mineral Eye shadow Trio. Our Baked Mineral Eye shadow Trio features three gorgeous shades that we have specifically put together to create a more expressive and natural makeup look.
It lets you be creative by combining these three shades or go simple and natural with the shade of your choice. Blending this trio is a breeze, for it is baked and not pressed, resulting in a very smooth, creamy, and velvety finish.
Its advanced formulation makes it quite pigmented in a soft, natural way. In addition to its top-notch formula, our Baked Mineral Eye shadow Trio is cruelty-free and infused with superior anti-oxidant botanicals that are safe and gentle to the eyes.
These antioxidants are derived from natural botanicals like Lavender, Rosemary, Thyme, and Green Tea. With its rich nutrient content, the Baked Mineral Eye shadow Trio provides gorgeous colors to your eyes and protects and nourishes your delicate skin.

For busy women who are always on the go, our Baked Mineral Eye shadow Trio is perfect for you to get three gorgeous shades in one compact. It is also perfect for traveling, saving space in your vanity kit. You can achieve stunning natural makeup looks without piling too many products on your kit!  
 Lightly swirl your soft shadow brush onto the eye shadow pan to pick up an appropriate amount of pigment. Apply onto the lids and gently blend it out to achieve a soft and natural finish. Use the lightest color to highlight, the medium color on the lids, and the darkest color on the outer corners of your eyes.
As our Baked Mineral Eye shadow Trio is specially formulated to adhere well and last long onto the lids, it's advisable to use Ageless Derma's Gentle Eye Makeup Remover to remove the eye shadow from the lids efficiently.
Ingredients
Mica, Sericite Mica, Simmondsia Chinensis (Jojoba) Seed Oil, Lavandula Angustifolia (Lavender) Flower Extract, Thymus Vulgaris (Thyme) Extract, Camellia Sinensis (Green Tea) Extract, Tocopheryl Acetate, Rosemarinus Officinalis (Rosemary) Leaf Extract, Iron Oxides